The most popular power supply units made by FARADAY Electronics ® are those with controlled accumulator battery. Low-voltage models of 30, 45, and 75 Wt (120 Wt model is under development) are presented in two lines: Smart and Simple. Main difference between them consists in electronics type controlling power supply units – analogue key or processor.
We use technology with 100% automatic protection from short circuit at outlets, reverse polarity when connecting battery or unit thermal overload.
After battery polarity is correctly connected and resistance under load is restored, a power supply unit is ready to get back to its normal operation and there is no need to repair or change a cutout!
Simple Line Devices are used for power supply of video cameras, simple access systems and security systems.
Smart Line Devises are a new word in an uninterrupted low-voltage power supply. Serial bus allows controlling electric current and charge resistance, cutoff current, temperature mode of power supply units and accumulator, internal resistance of battery (according to indirect data) and presence of an accumulator connected to power supply unit, as well as many other parameters.
Our power supply units pass all test further to EN54.4 and its application is recommended as a part of fire prevention systems and fire fighting systems.
Information about availability/absence of power supply in 220V power network, low voltage in accumulator batter, problems in power supply unit or accumulator is fed to "clean contacts". Power supply units sustain hot swapping of accumulators and get back to operation if connected to power supply of 220V or to an accumulator. Indication card is made of ergonomic design and can be mounted to s device top with self-adhesive layer (all that is needed is to drill a hole and stick the card)!
We also produce 220W/220W UPS. Accumulator charging system in these models keeps working capacity of its battery for more that 5 years of an everyday use.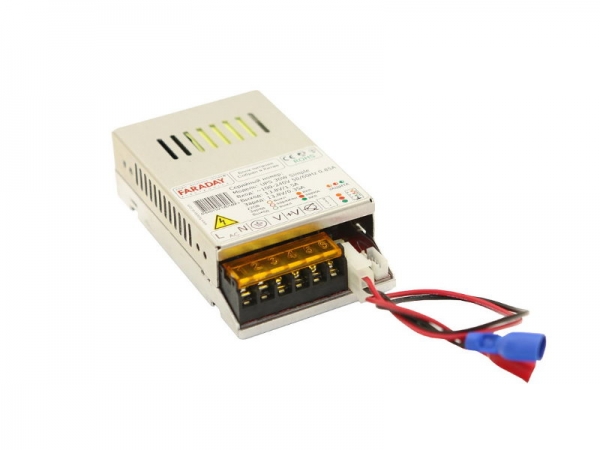 | | |
| --- | --- |
| Модель | UPS 30W Simple |
| Выходная мощность | 30 W |
| Выходное напряжение | 14.1V / 28.2V MAX |
| Напряжение заряда АКБ | 13.8V / 27.6V |
| Входное напряжение | 86-264VAC, 110-360VDC |
| Эффективность | >87% |
| Защита | автоматическая |
| Гарантия | 1 год |
| Вариант исполнения | Плата, корпус (пластиковый или алюминиевый), бокс под аккумулятор (пластиковый или алюминиевый) |
| Документация | UPS 30W Simple (ru)/(en) |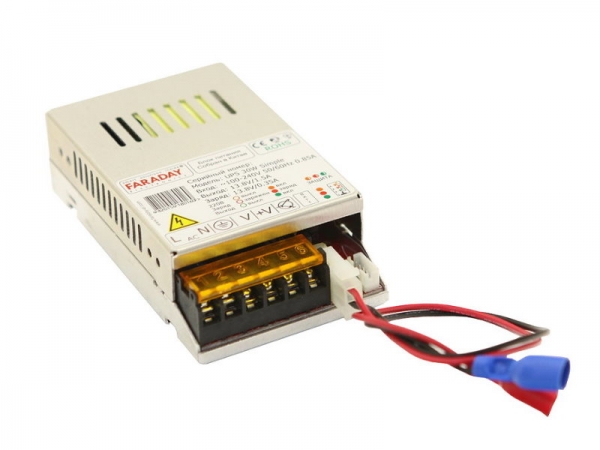 | | |
| --- | --- |
| Модель | UPS 45W Simple |
| Выходная мощность | 45 W |
| Выходное напряжение | 14.1V / 28.2V MAX |
| Напряжение заряда АКБ | 13.8V / 27.6V |
| Входное напряжение | 86-264VAC, 110-360VDC |
| Эффективность | >87% |
| Защита | автоматическая |
| Гарантия | 3 года |
| Вариант исполнения | Плата, корпус (пластиковый или алюминиевый), бокс под аккумулятор (пластиковый или алюминиевый) |
| Документация | UPS 45W Simple (ru)/(en) |